Sensodyne®
Rapid Relief
Clinically proven relief that works in 60 seconds*
Sensodyne Rapid Relief is clinically proven to relieve the pain of sensitive teeth. It works in 60 seconds when directly applied with the fingertip for one minute.* That's because it is formulated to create a physical seal against sensitivity triggers. When used twice daily, it provides long-lasting protection from sensitivity.
*When directly applied with finger tip for one minute. Individual results may vary
This area allows consumers to express their own opinions and comments. Sensodyne does not represent or warrant the accuracy of any statements or products claims made here, nor endorses any opinions expressed within this section.
Product Details
Ingredients
Aqua, Sorbitol, Hydrated Silica, Glycerin, Strontium Acetate, Sodium Methyl Cocoyl Taurate, Xanthan Gum, Titanium Dioxide, Aroma, Sodium Saccharin, Sodium Fluoride, Sodium, Propylparaben, Sodium Methylparaben, Limonene.
Contains Sodium Fluoride 0.23% w/w (1040 ppm Fluoride)
Directions
For long lasting protection, brush twice daily and not more than three times, minimise swallowing and spit out.
In addition for rapid relief, first squeeze a pea-sized amount onto a clean fingertip and gently rub on the base of the sensitive tooth for 1 minute. Direct finger application should be limited to twice a day.
Warnings and Precautions
If irritation occurs, discontinue use. Sensitive teeth may indicate an underlying problem that needs prompt care. If symptoms persist or worsen see your dentist. Keep out of reach of children under 12 years of age unless on the advice of dental professional or doctor.
Take the Sensodyne®
Online Check Up
Do hot, cold, and sugary foods sometimes cause sudden, sharp pains? You may have tooth sensitivity. Take the Sensodyne® Online Check Up to find out about sensitive teeth and the products that can help you.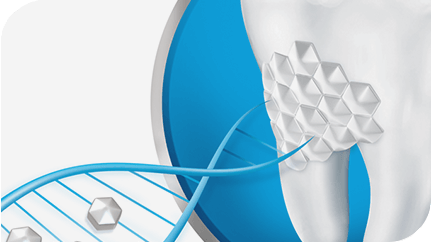 Sensodyne
Repair & Protect

Whitening

Sensodyne Repair & Protect Whitening toothpaste can actually repair* vulnerable areas of sensitive teeth. At the same time, it helps restore the natural whiteness of your teeth with twice daily brushing.

*Forms a protective layer of the sensitive areas of the teeth. Brush twice a day for lasting densitivity protection.